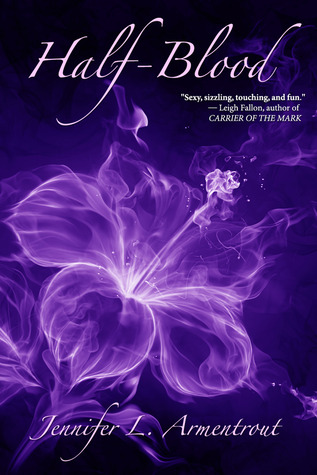 Goodreads Summary: The Hematoi descend from the unions of gods and mortals, and the children of two Hematoi pure bloods have godlike powers. Children of Hematoi and mortals–well, not so much. Half-bloods only have two options: become trained Sentinels who hunt and kill daimons or become servants in the homes of the pures.
Seventeen-year-old Alexandria would rather risk her life fighting than waste it scrubbing toilets, but she may end up slumming it anyway. There are several rules that students at the Covenant must follow. Alex has problems with them all, but especially rule #1:Relationships between pures and halfs are forbidden. Unfortunately, she's crushing hard on the totally hot pure-blood Aiden. But falling for Aiden isn't her biggest problem–staying alive long enough to graduate the Covenant and become a Sentinel is.
If she fails in her duty, she faces a future worse than death or slavery: being turned into a daimon, and being hunted by Aiden. And that would kind of suck.
---
Hello, everyone!  I'm back from a little blogging hiatus and I am hoping that I will be able to get into a stronger routine of posts as we move forward into 2016.  I had some issues with my computer going caput at the end of last year, which made blogging extraordinarily difficult, and I started taking classes toward my Doctorate in Education!  Needless to say, my plate was getting a bit too full and I had to figure out how to manage my time a bit differently before I could get myself back into a regular blogging routine.  The good news is that I have a back log of books that I need to write reviews for, so I should have book review content for the foreseeable future!  Thank you so much to everyone who takes the time to read and comment.
---
Half-Blood was a fast-paced read that had me intrigued from the very first pages.  I loved the concept Jennifer Armentrout designed that twisted Greek mythology and created a world full of pure-blood and half-blood Sentinels who were fighting against evil forces threatening to keep an entire species oppressed.  The vicious, aether-addicted daimons were another wonderful addition to this world that kept me hooked and wondering what was going to happen next!
While reading, I definitely felt similarities to the Vampire Academy novels – especially with the love story between Alex and Aiden.  However, I wasn't bothered by the connections that were similar to the Vampire Academy because I loved the series. Aiden and Alex gave Rose and Dimitri a run for their money in this first book of the Covenant series. I thought the connection between Aiden and Alex was realistic, if a bit predictable at times, but I LOVE them as a couple – even if the laws of their society mandate that their union would be punishable by DEATH.
Overall, I loved this book as an introduction to a series and I have already read the next two books!  Keep your eyes out for more reviews to follow!