---
This week's Top Ten Tuesday is dedicated to the books on my TBR list for Summer 2015! I am so excited about these books.  My list offers a wide variety of titles in both YA and adult fiction.  Please feel free to share your top ten choices for this summer!  I would love to hear all about the spines you'll be cracking!
---
I'll Give you The Sun ~ Jandy Nelson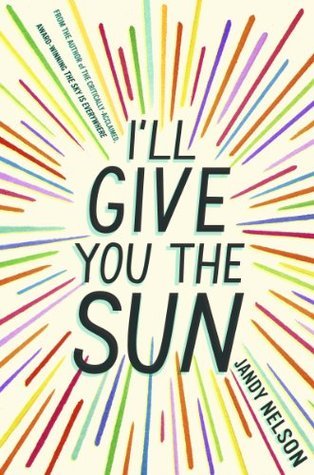 A brilliant, luminous story of first love, family, loss, and betrayal for fans of John Green, David Levithan, and Rainbow Rowell 
Jude and her twin brother, Noah, are incredibly close. At thirteen, isolated Noah draws constantly and is falling in love with the charismatic boy next door, while daredevil Jude cliff-dives and wears red-red lipstick and does the talking for both of them. But three years later, Jude and Noah are barely speaking. Something has happened to wreck the twins in different and dramatic ways . . . until Jude meets a cocky, broken, beautiful boy, as well as someone else—an even more unpredictable new force in her life. The early years are Noah's story to tell. The later years are Jude's. What the twins don't realize is that they each have only half the story, and if they could just find their way back to one another, they'd have a chance to remake their world.
This radiant novel from the acclaimed, award-winning author of The Sky Is Everywhere will leave you breathless and teary and laughing—often all at once.
---
2. These Gentle Wounds ~ Helene Dunbar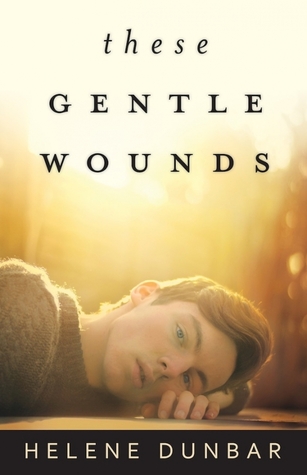 Sometimes I wish I'd lost a leg or something. Everyone can understand that. They never get it when what's been broken is inside your head.
Five years after an unspeakable tragedy that changed him forever, Gordie Allen has made a new home with his half-brother Kevin. Their arrangement works since Kevin is the only person who can protect Gordie at school and keep him focused on getting his life back on track.
But just when it seems like things are becoming normal, Gordie's biological father comes back into the picture, demanding a place in his life. Now there's nothing to stop Gordie from falling into a tailspin that could cost him everything—including his relationship with Sarah, the first girl he's trusted with the truth. With his world spinning out of control, the only one who can help Gordie is himself . . . if he can find the strength to confront the past and take back his future.
---
3. Kissing in America ~ Margo Rabb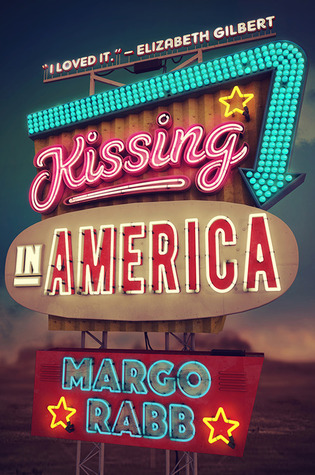 In the two years since her father died, sixteen-year-old Eva has found comfort in reading romance novels—118 of them, to be exact—to dull the pain of her loss that's still so present. Her romantic fantasies become a reality when she meets Will, who seems to truly understand Eva's grief. Unfortunately, after Eva falls head-over-heels for him, he picks up and moves to California without any warning. Not wanting to lose the only person who has been able to pull her out of sadness—and, perhaps, her shot at real love—Eva and her best friend, Annie, concoct a plan to travel to the west coast to see Will again. As they road trip across America, Eva and Annie confront the complex truth about love.
In this honest and emotional journey that National Book Award finalist Sara Zarr calls "gorgeous, funny, and joyous," readers will experience the highs of infatuation and the lows of heartache as Eva contends with love in all of its forms.
---
4. Made You Up ~ Francesca Zappia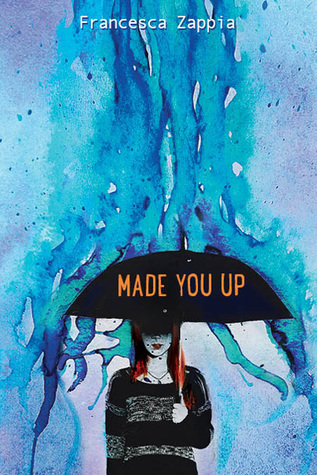 Reality, it turns out, is often not what you perceive it to be—sometimes, there really is someone out to get you. Made You Up tells the story of Alex, a high school senior unable to tell the difference between real life and delusion. This is a compelling and provoking literary debut that will appeal to fans of Wes Anderson, Silver Linings Playbook, and Liar.
Alex fights a daily battle to figure out the difference between reality and delusion. Armed with a take-no-prisoners attitude, her camera, a Magic 8-Ball, and her only ally (her little sister), Alex wages a war against her schizophrenia, determined to stay sane long enough to get into college. She's pretty optimistic about her chances until classes begin, and she runs into Miles. Didn't she imagine him? Before she knows it, Alex is making friends, going to parties, falling in love, and experiencing all the usual rites of passage for teenagers. But Alex is used to being crazy. She's not prepared for normal.
Funny, provoking, and ultimately moving, this debut novel featuring the quintessential unreliable narrator will have readers turning the pages and trying to figure out what is real and what is made up.
---
5. A Hanging at Cinder Bottom ~ Glenn Taylor
Stylish historical fiction in the tradition of True Grit and Carter Beats the Devil, A Hanging at Cinder Bottom is an epic novel of exile and retribution, a heist tale and a love story both.
The year is 1910. Halley's Comet has just signaled the end of the world, and Jack Johnson has knocked out the "Great White Hope," Jim Jeffries. Keystone, West Virginia, is the region's biggest boomtown, and on a rainy Sunday morning in August, its townspeople are gathered in a red-light district known as Cinder Bottom to witness the first public hanging in over a decade. Abe Baach and Goldie Toothman are at the gallows, awaiting their execution. He's Keystone's most famous poker player; she's the madam of its most infamous brothel. Abe split town seven years prior under suspicion of armed robbery and murder, and has been playing cards up and down the coast, hustling under a variety of pseudonyms, ever since. But when he returns to Keystone to reunite with Goldie and to set the past right, he finds a brother dead and his father's saloon in shambles—and suspects the same men might be responsible for both. Only then, in facing his family's past, does the real swindle begin.
Glenn Taylor, a finalist for the National Book Critics Circle Award, has a unique voice that breathes life into history and a prose style that snaps with lyricism and comedy.
---
6. Revolver ~ Marcus Sedgwick
Razor-sharp, psychological thriller set in a snowy Arctic wilderness.
"They say that dead men tell no tales, but they're wrong. Even the dead tell stories."
It's 1910. In a cabin north of the Arctic Circle, in a place murderously cold and desolate, Sig Andersson is alone. Except for the corpse of his father, frozen to death that morning when he fell through the ice on the lake.
The cabin is silent, so silent, and then there's a knock at the door. It's a stranger, and as his extraordinary story of gold dust and gold lust unwinds, Sig's thoughts turn more and more to his father's prized possession, a Colt revolver, hidden in the storeroom.
A revolver just waiting to be used…but should Sig use it, or not?
---
7. Shadow Scale ~ Rachel Hartman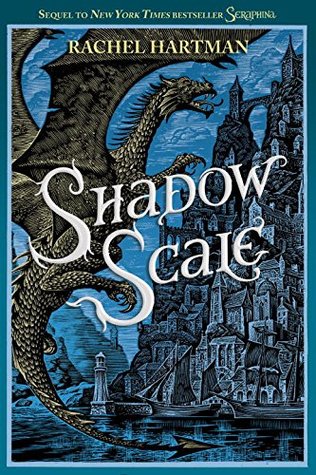 Seraphina took the literary world by storm with 8 starred reviews and numerous "Best of" lists. At last, her eagerly awaited sequel has arrived—and with it comes an epic battle between humans and dragons.
The kingdom of Goredd: a world where humans and dragons share life with an uneasy balance, and those few who are both human and dragon must hide the truth. Seraphina is one of these, part girl, part dragon, who is reluctantly drawn into the politics of her world. When war breaks out between the dragons and humans, she must travel the lands to find those like herself—for she has an inexplicable connection to all of them, and together they will be able to fight the dragons in powerful, magical ways.
As Seraphina gathers this motley crew, she is pursued by humans who want to stop her. But the most terrifying is another half dragon, who can creep into people's minds and take them over. Until now, Seraphina has kept her mind safe from intruders, but that also means she's held back her own gift. It is time to make a choice: Cling to the safety of her old life, or embrace a powerful new destiny?
---
8. All The Light We Cannot See ~ Anthony Doerr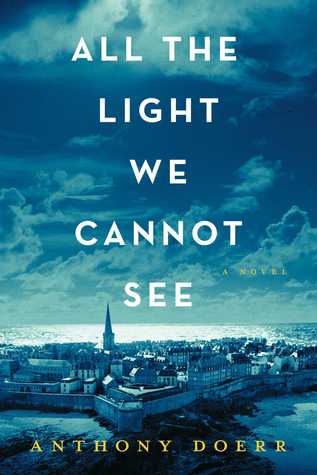 Marie-Laure lives with her father in Paris near the Museum of Natural History, where he works as the master of its thousands of locks. When she is six, Marie-Laure goes blind and her father builds a perfect miniature of their neighborhood so she can memorize it by touch and navigate her way home. When Marie-Laure is twelve, the Nazis occupy Paris, and father and daughter flee to the walled citadel of Saint-Malo, where Marie-Laure's reclusive great-uncle lives in a tall house by the sea. With them they carry what might be the museum's most valuable and dangerous jewel.
In a mining town in Germany, the orphan Werner grows up with his younger sister, enchanted by a crude radio they find. Werner becomes an expert at building and fixing these crucial new instruments, a talent that wins him a place at a brutal academy for Hitler Youth, then a special assignment to track the resistance. More and more aware of the human cost of his intelligence, Werner travels through the heart of the war and, finally, into Saint-Malo, where his story and Marie-Laure's converge.
---
9. The Invention of Wings ~ Sue Monk Kidd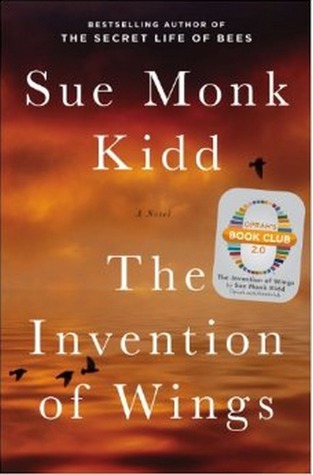 Hetty "Handful" Grimke, an urban slave in early nineteenth century Charleston, yearns for life beyond the suffocating walls that enclose her within the wealthy Grimke household. The Grimke's daughter, Sarah, has known from an early age she is meant to do something large in the world, but she is hemmed in by the limits imposed on women.
Kidd's sweeping novel is set in motion on Sarah's eleventh birthday, when she is given ownership of ten year old Handful, who is to be her handmaid.We follow their remarkable journeys over the next thirty-five years, as both strive for a life of their own, dramatically shaping each other's destinies and forming a complex relationship marked by guilt, defiance, estrangement and the uneasy ways of love.
As the stories build to a riveting climax, Handful will endure loss and sorrow, finding courage and a sense of self in the process. Sarah will experience crushed hopes, betrayal, unrequited love, and ostracism before leaving Charleston to find her place alongside her fearless younger sister, Angelina, as one of the early pioneers in the abolition and women's rights movements.
---
10. Desecration ~ Jamie Brooke
Death isn't always the end.
LONDON. When the body of a young heiress is found within the Royal College of Surgeons, Detective Sergeant Jamie Brooke is assigned to the case. An antique ivory figurine found beside the body is the only lead and she enlists Blake Daniel, a reluctant clairvoyant, to help her discover the message it holds.
When personal tragedy strikes, Jamie finds her own life entwining with the morbid fascinations of the anatomists, and she must race against time to stop them claiming another victim.
As Jamie and Blake delve into a macabre world of grave robbery, body modification, and the genetic engineering of monsters, they must fight to keep their sanity, and their lives.