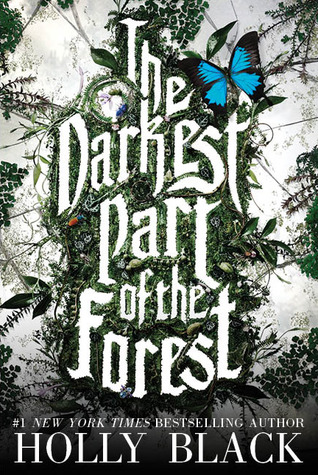 Children can have a cruel, absolute sense of justice. Children can kill a monster and feel quite proud of themselves. A girl can look at her brother and believe they're destined to be a knight and a bard who battle evil. She can believe she's found the thing she's been made for.
Hazel lives with her brother, Ben, in the strange town of Fairfold where humans and fae exist side by side. The faeries' seemingly harmless magic attracts tourists, but Hazel knows how dangerous they can be, and she knows how to stop them. Or she did, once.
At the center of it all, there is a glass coffin in the woods. It rests right on the ground and in it sleeps a boy with horns on his head and ears as pointed as knives. Hazel and Ben were both in love with him as children. The boy has slept there for generations, never waking.
Until one day, he does…
As the world turns upside down, Hazel tries to remember her years pretending to be a knight. But swept up in new love, shifting loyalties, and the fresh sting of betrayal, will it be enough?
---
I loved this book!  Holly Black has crafted another fun, fabulous, faery tale that was a feast for the senses.  Her writing is captivating while being both gritty and whimsical.  I have been a huge fan of Holly Black's for several years now and either her writing keeps getting better or I find myself falling further in love with her writing style!  Either way,  when I read her stories, I end up feeling like I've taken a vacation from the problems of everyday life and have returned feeling rejuvenated by the magic and mystery of the Fair Folk.
Holly Black did an incredible job with the world-building in this novel. Fairfold is a sleepy town on the edge of a forest where humans and Faeries live as peaceably as possible side-by-side.  Although, both sides take their hits from time-to-time.  I would describe the relationship between the humans and the faeries as tenuous at best.  Humans constantly struggle with wanting to have everything that the faeries have: beauty, magic, and mystery.  However, the faeries are teetering on the brink of desire for humanity through their population of changelings as well.  Both sides have members who would do anything to keep the peace, but there is always someone, with a taste for conflict, who is willing to push beyond the tipping point of the natural boundaries.
Hazel and Ben are two humans who have been venturing into the darkest part of the forest for all of their lives.  They fancy themselves to be young warriors who will slay the evil monsters in the woods, while preserving the beauty and the magic of the lighter faeries.  Their story rapidly evolves and changes, which kept me on the edge of my seat throughout this reading.  I adored how both characters recognized that they were flawed and that they were willing to make the necessary changes in order to evolve.  Not only was this story deeply driven by the world-building, but it was also extremely character-driven.  I found myself dying to know what was going to happen to each of the major characters, but I also wanted to know if the humans and faeries were going to end up at war with one another.
I love faery stories and this tale did not fall short of my expectations.  I cannot wait to see what Holly Black has in store for her next faery-filled adventure!