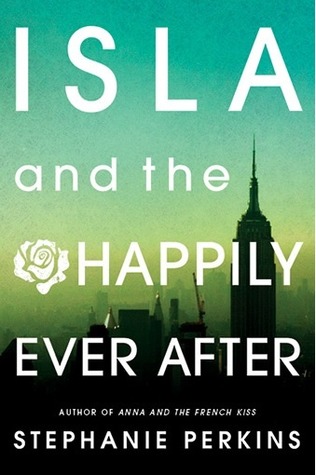 Love ignites in the City That Never Sleeps, but can it last?
Hopeless romantic Isla has had a crush on introspective cartoonist Josh since their first year at the School of America in Paris. And after a chance encounter in Manhattan over the summer, romance might be closer than Isla imagined. But as they begin their senior year back in France, Isla and Josh are forced to confront the challenges every young couple must face, including family drama, uncertainty about their college futures, and the very real possibility of being apart.
Featuring cameos from fan-favorites Anna, Étienne, Lola, and Cricket, this sweet and sexy story of true love—set against the stunning backdrops of New York City, Paris, and Barcelona—is a swoonworthy conclusion to Stephanie Perkins's beloved series.
---
I know I have previously mentioned my love for all things written by Stephanie Perkins, and this book did NOT disappoint.  I loved the story of Isla and Josh.  Watching their romance unfold brought back all sorts of memories of first love – the agony, the nerves, the pain, the butterflies and the joy.
However, this story was so much more fun to read than your typical teen romance because it was set against the backdrop of some of the most romantic European cities.  Barcelona and Paris were like minor characters in this novel.  I love the details that Stephanie Perkins included about the architecture of the cities down to the detailed maps that were drawn by Kurt, Isla's best friend.
This story deals with the nitty-gritty logistics of long-distance relationships while also addressing dysfunctional families and the pressures that kids feel to perform and live up to familial expectations.  I think that both Isla and Josh were exceptionally realistic throughout the novel in both their decision-making and their insecurities.  As the story progresses, both characters transform into more mature and believable representations of the characters they were at the start of the book.
Stephanie Perkins knocked another one out of the park with this novel and I am utterly bereft at the thought of this series coming to a close.  That being said, I am so happy that I finally finished the series, I had put if off long enough and it truly provided the 'Happily Ever After' that I wanted for this family of characters.