Top Ten Tuesday
Hosted by: The Broke and the Bookish
Description: Top Ten Tuesday is an original feature/weekly meme created here at The Broke and the Bookish. This feature was created because we are particularly fond of lists here at The Broke and the Bookish. We'd love to share our lists with other bookish folks and would LOVE to see your top ten lists!
---
Today's Top Ten Tuesday Features Great Books With Musical Themes!
---
1. If I Stay ~ Gayle Foreman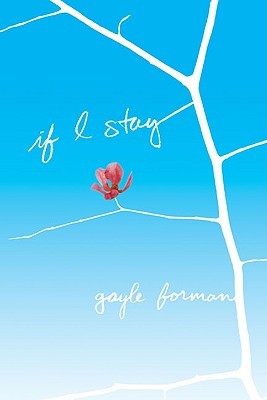 Goodreads Summary: Just listen, Adam says with a voice that sounds like shrapnel.
I open my eyes wide now.
I sit up as much as I can.
And I listen.
Stay, he says.
Choices. Seventeen-year-old Mia is faced with some tough ones: Stay true to her first love—music—even if it means losing her boyfriend and leaving her family and friends behind?
Then one February morning Mia goes for a drive with her family, and in an instant, everything changes. Suddenly, all the choices are gone, except one. And it's the only one that matters.
If I Stay is a heartachingly beautiful book about the power of love, the true meaning of family, and the choices we all make.
---
2. Nick & Nora's Infinite Playlist ~ Rachel Cohn
Goodreads Summary: It all starts when Nick asks Norah to be his girlfriend for five minutes. He only needs five minutes to avoid his ex-girlfriend, who's just walked in to his band's show. With a new guy. And then, with one kiss, Nick and Norah are off on an adventure set against the backdrop of New York City–and smack in the middle of all the joy, anxiety, confusion, and excitement of a first date.
This he said/she said romance told by YA stars Rachel Cohn and David Levithan is a sexy, funny roller coaster of a story about one date over one very long night, with two teenagers, both recovering from broken hearts, who are just trying to figure out who they want to be–and where the next great band is playing.
Told in alternating chapters, teeming with music references, humor, angst, and endearing side characters, this is a love story you'll wish were your very own. Working together for the first time, Rachel Cohn and David Levithan have combined forces to create a book that is sure to grab readers of all ages and never let them go.
---
3. Revolution ~ Jennifer Donnelly
Goodreads Summary: BROOKLYN: Andi Alpers is on the edge. She's angry at her father for leaving, angry at her mother for not being able to cope, and heartbroken by the loss of her younger brother, Truman. Rage and grief are destroying her. And she's about to be expelled from Brooklyn Heights' most prestigious private school when her father intervenes. Now Andi must accompany him to Paris for winter break.
PARIS: Alexandrine Paradis lived over two centuries ago. She dreamed of making her mark on the Paris stage, but a fateful encounter with a doomed prince of France cast her in a tragic role she didn't want—and couldn't escape.
Two girls, two centuries apart. One never knowing the other. But when Andi finds Alexandrine's diary, she recognizes something in her words and is moved to the point of obsession. There's comfort and distraction for Andi in the journal's antique pages—until, on a midnight journey through the catacombs of Paris, Alexandrine's words transcend paper and time, and the past becomes suddenly, terrifyingly present.
---
4. Drums, Girls & Dangerous Pie ~ Jordan Sonnenblick
Goodreads Summary: Steven has a totally normal life (well, almost). He plays drums in the All-City Jazz Band (whose members call him the Peasant), has a crush on the hottest girl in school (who doesn't even know he's alive), and is constantly annoyed by his younger brother Jeffrey (who is cuter than cute – which is also pretty annoying).
But when Jeffrey gets sick, Steven's world is turned upside down, and he is forced to deal with his brother's illness, his parents' attempts to keep the family in one piece, his homework, the band, girls, and Dangerous Pie (yes, you'll have to read the book to find out what that is!)
---
5. Eleanor & Park ~ Rainbow Rowell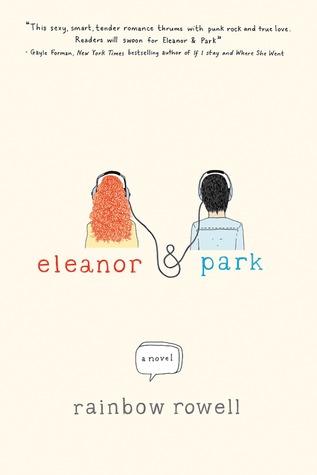 Goodreads Summary: Two misfits.
One extraordinary love.
Eleanor… Red hair, wrong clothes. Standing behind him until he turns his head. Lying beside him until he wakes up. Making everyone else seem drabber and flatter and never good enough…Eleanor.
Park… He knows she'll love a song before he plays it for her. He laughs at her jokes before she ever gets to the punch line. There's a place on his chest, just below his throat, that makes her want to keep promises…Park.
Set over the course of one school year, this is the story of two star-crossed sixteen-year-olds—smart enough to know that first love almost never lasts, but brave and desperate enough to try.
---
6. Shiver ~ Maggie Stiefvater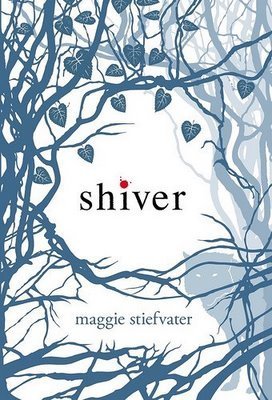 Goodreads Summary: For years, Grace has watched the wolves in the woods behind her house. One yellow-eyed wolf—her wolf—is a chilling presence she can't seem to live without.
Meanwhile, Sam has lived two lives: In winter, the frozen woods, the protection of the pack, and the silent company of a fearless girl. In summer, a few precious months of being human… until the cold makes him shift back again.
Now, Grace meets a yellow-eyed boy whose familiarity takes her breath away. It's her wolf. It has to be. But as winter nears, Sam must fight to stay human—or risk losing himself, and Grace, forever.
---
7. Tithe ~ Holly Black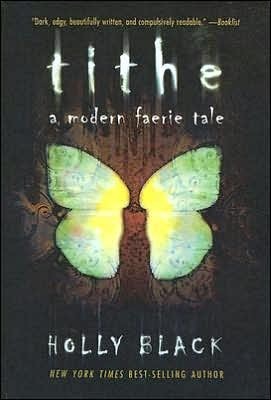 Goodreads Summary: Sixteen-year-old Kaye is a modern nomad. Fierce and independent, she travels from city to city with her mother's rock band until an ominous attack forces Kaye back to her childhood home. There, amid the industrial, blue-collar New Jersey backdrop, Kaye soon finds herself an unwilling pawn in an ancient power struggle between two rival faerie kingdoms – a struggle that could very well mean her death.
---
8. Just Listen ~ Sarah Dessen
Goodreads Summary: Last year, Annabel was "the girl who has everything" — at least that's the part she played in the television commercial for Kopf's Department Store.
This year, she's the girl who has nothing: no best friend because mean-but-exciting Sophie dropped her, no peace at home since her older sister became anorexic, and no one to sit with at lunch. Until she meets Owen Armstrong.
Tall, dark, and music-obsessed, Owen is a reformed bad boy with a commitment to truth-telling. With Owen's help, maybe Annabel can face what happened the night she and Sophie stopped being friends.
---
9. Supergirl Mixtapes~ Meagan Brothers
Goodreads Summary: In Meagan Brothers's Supergirl Mixtapes, a music-obsessed girl travels to New York City to find herself. After years of boredom in her rural South Carolina town, Maria is thrilled when her father finally allows her to visit her estranged artist mother in New York City. She's ready for adventure, and she soon finds herself immersed in a world of rock music and busy streets, where new people and ideas lie around every concrete corner. This is the freedom she's always longed for—and she pushes for as much as she can get, skipping school to roam the streets, visit fancy museums, and flirt with the cute clerk at a downtown record store.
But just like her beloved New York City, Maria's life has a darker side. Behind her mother's carefree existence are shadowy secrets, and Maria must decide just where—and with whom—her loyalty lies.
---
10. The Sky is Everywhere ~ Jandy Nelson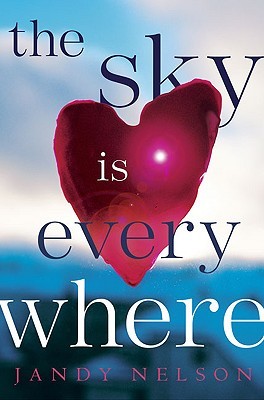 Goodreads Summary: Seventeen-year-old Lennie Walker, bookworm and band geek, plays second clarinet and spends her time tucked safely and happily in the shadow of her fiery older sister, Bailey. But when Bailey dies abruptly, Lennie is catapulted to center stage of her own life – and, despite her nonexistent history with boys, suddenly finds herself struggling to balance two. Toby was Bailey's boyfriend; his grief mirrors Lennie's own. Joe is the new boy in town, a transplant from Paris whose nearly magical grin is matched only by his musical talent. For Lennie, they're the sun and the moon; one boy takes her out of her sorrow, the other comforts her in it. But just like their celestial counterparts, they can't collide without the whole wide world exploding.
This remarkable debut is perfect for fans of Sarah Dessen, Deb Caletti, and Francesca Lia Block. Just as much a celebration of love as it is a portrait of loss, Lennie's struggle to sort her own melody out of the noise around her is always honest, often hilarious, and ultimately unforgettable.