Thursday Quotables
Hosted by: Bookshelf Fantasies
Description: Share a favorite quote, line, or passage from your reading each week!
---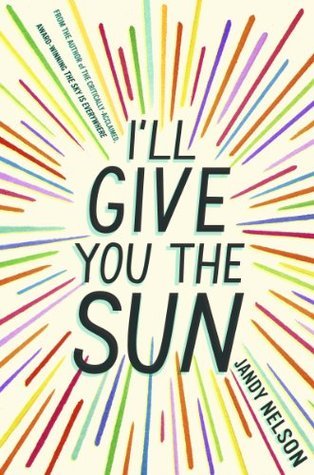 "Meeting your soul mate is like walking into a house you've been in before – you will recognize the furniture, the pictures on the wall,the books on the shelves, the contents of drawers: You could find your way around in the dark if you had to."~ Jandy Nelson I'll Give You the Sun

"Maybe some people are just meant to be in the same story."  ~ Jandy Nelson I'll Give You the Sun

---
Goodreads Summary: A brilliant, luminous story of first love, family, loss, and betrayal for fans of John Green, David Levithan, and Rainbow Rowell
Jude and her twin brother, Noah, are incredibly close. At thirteen, isolated Noah draws constantly and is falling in love with the charismatic boy next door, while daredevil Jude cliff-dives and wears red-red lipstick and does the talking for both of them. But three years later, Jude and Noah are barely speaking. Something has happened to wreck the twins in different and dramatic ways . . . until Jude meets a cocky, broken, beautiful boy, as well as someone else—an even more unpredictable new force in her life. The early years are Noah's story to tell. The later years are Jude's. What the twins don't realize is that they each have only half the story, and if they could just find their way back to one another, they'd have a chance to remake their world.
This radiant novel from the acclaimed, award-winning author of The Sky Is Everywhere will leave you breathless and teary and laughing—often all at once.