Movie Monday is a semi- weekly feature I am hosting here at Cracken the Spines.  The idea behind this meme is to feature all of the fabulous films that have been adapted to the screen from our favorite books!  Feel free to join in by leaving a comment or leaving a link back to your site. The more the merrier!
---
 The Top Ten Most Highly-Anticipated Film Adaptations of 2015:

---

1. Paper Towns ~ John Green ~ Release Date: July 24 ~ Starring: Nat Wolff and Cara Delevingne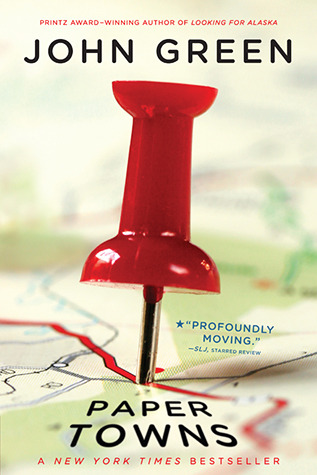 Goodreads Summary: Quentin Jacobsen has spent a lifetime loving the magnificently adventurous Margo Roth Spiegelman from afar. So when she cracks open a window and climbs into his life—dressed like a ninja and summoning him for an ingenious campaign of revenge—he follows. After their all-nighter ends, and a new day breaks, Q arrives at school to discover that Margo, always an enigma, has now become a mystery. But Q soon learns that there are clues—and they're for him. Urged down a disconnected path, the closer he gets, the less Q sees the girl he thought he knew…
2. Into Thin Air ~ Jon Krakauer ~ Release Date: September 18 ~ Starring: Jake Gyllenhaal, Kiera Knightley, Josh Brolin, and Sam Worthington
Goodreads Summary: Into Thin Air is a riveting first-hand account of a catastrophic expedition up Mount Everest. In March 1996, Outside magazine sent veteran journalist and seasoned climber Jon Krakauer on an expedition led by celebrated Everest guide Rob Hall. Despite the expertise of Hall and the other leaders, by the end of summit day eight people were dead. Krakauer's book is at once the story of the ill-fated adventure and an analysis of the factors leading up to its tragic end. Written within months of the events it chronicles, Into Thin Air clearly evokes the majestic Everest landscape. As the journey up the mountain progresses, Krakauer puts it in context by recalling the triumphs and perils of other Everest trips throughout history. The author's own anguish over what happened on the mountain is palpable as he leads readers to ponder timeless questions.
3. Dark Places ~ Gillian Flynn ~ Release Date: Sometime in 2015 ~ Starring: Charlize Theron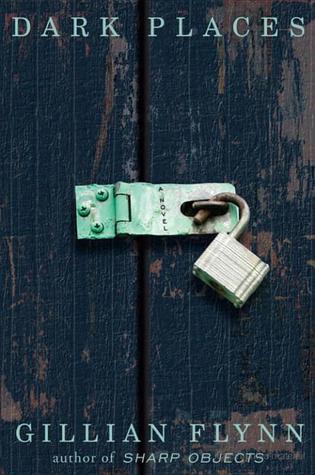 Goodreads Summary: Libby Day was just seven years old when her evidence put her fifteen-year-old brother behind bars.
Since then, she has been drifting. But when she is contacted by a group who are convinced of Ben's innocence, Libby starts to ask questions she never dared to before. Was the voice she heard her brother's? Ben was a misfit in their small town, but was he capable of murder? Are there secrets to uncover at the family farm or is Libby deluding herself because she wants her brother back?
She begins to realise that everyone in her family had something to hide that day… especially Ben. Now, twenty-four years later, the truth is going to be even harder to find.
Who did massacre the Day family?
4. Frakenstein ~ Mary Shelley ~ Release Date: October 2 ~ Starring: Daniel Radcliffe and James McAvoy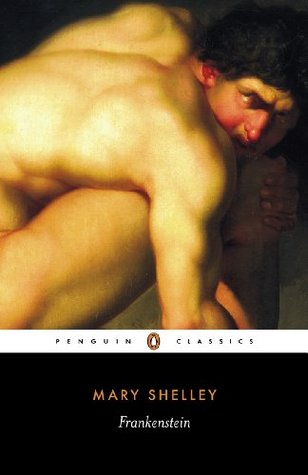 Goodreads Summary: Mary Shelley began writing Frankenstein when she was only eighteen. At once a Gothic thriller, a passionate romance, and a cautionary tale about the dangers of science, Frankenstein tells the story of committed science student Victor Frankenstein. Obsessed with discovering the cause of generation and life and bestowing animation upon lifeless matter, Frankenstein assembles a human being from stolen body parts but; upon bringing it to life, he recoils in horror at the creature's hideousness. Tormented by isolation and loneliness, the once-innocent creature turns to evil and unleashes a campaign of murderous revenge against his creator, Frankenstein.
Frankenstein, an instant bestseller and an important ancestor of both the horror and science fiction genres, not only tells a terrifying story, but also raises profound, disturbing questions about the very nature of life and the place of humankind within the cosmos: What does it mean to be human? What responsibilities do we have to each other? How far can we go in tampering with Nature? In our age, filled with news of organ donation genetic engineering, and bio-terrorism, these questions are more relevant than ever.
5.  Mockingjay (Part II) ~ Suzanne Collins ~ Release Date: November 20 ~ Starring: Jennifer Lawrence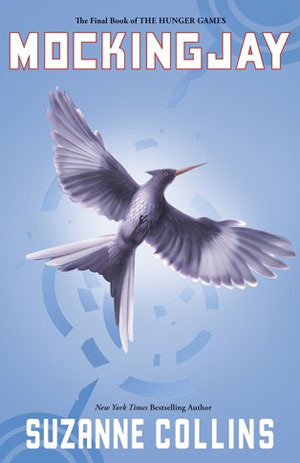 My name is Katniss Everdeen.
Why am I not dead?
I should be dead.
Katniss Everdeen, girl on fire, has survived, even though her home has been destroyed. Gale has escaped. Katniss's family is safe. Peeta has been captured by the Capitol. District 13 really does exist. There are rebels. There are new leaders. A revolution is unfolding.
It is by design that Katniss was rescued from the arena in the cruel and haunting Quarter Quell, and it is by design that she has long been part of the revolution without knowing it. District 13 has come out of the shadows and is plotting to overthrow the Capitol. Everyone, it seems, has had a hand in the carefully laid plans–except Katniss.
The success of the rebellion hinges on Katniss's willingness to be a pawn, to accept responsibility for countless lives, and to change the course of the future of Panem. To do this, she must put aside her feelings of anger and distrust. She must become the rebels' Mockingjay–no matter what the personal cost.
6. Insurgent ~ Veronica Roth ~ Release Date: March 20 ~ Starring: Shailene Woodley and Theo James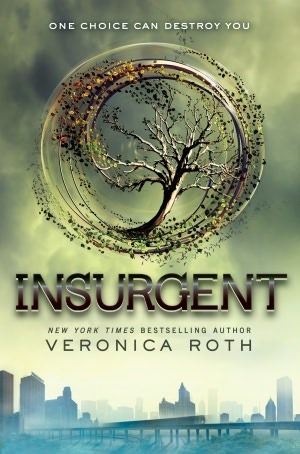 Goodreads Summary: Insurgent is a 2012 science fiction young adult novel by American novelist Veronica Roth, the second book in the Divergent trilogy. As the sequel to the 2011 bestseller Divergent, it continues the story of Tris Prior and the dystopian post-apocalyptic version of Chicago. Following the events of the previous novel, a war now looms as conflict between the factions and their ideologies grows. While trying to save the people that she loves, Tris faces questions of grief, forgiveness, identity, loyalty, politics, and love.
The book was first published on May 1, 2012 by the HarperCollins imprints Katherine Tegen Books in the U.S. and HarperCollins Children's Books in the U.K, a "Collector's Edition" was published on October 30 in the United States. Insurgent received mostly positive reviews from critics, with reviewers praising Roth's writing.
 7. Pride and Prejudice and Zombies ~ Jane Austen and Seth Grahame-Smith ~ Release Date: Sometime in 2015  ~ Starring: Lily James
Goodreads Summary: "It is a truth universally acknowledged that a zombie in possession of brains must be in want of more brains."
So begins Pride and Prejudice and Zombies, an expanded edition of the beloved Jane Austen novel featuring all-new scenes of bone-crunching zombie mayhem. As our story opens, a mysterious plague has fallen upon the quiet English village of Meryton—and the dead are returning to life! Feisty heroine Elizabeth Bennet is determined to wipe out the zombie menace, but she's soon distracted by the arrival of the haughty and arrogant Mr. Darcy. What ensues is a delightful comedy of manners with plenty of civilized sparring between the two young lovers—and even more violent sparring on the blood-soaked battlefield. Can Elizabeth vanquish the spawn of Satan? And overcome the social prejudices of the class-conscious landed gentry? Complete with romance, heartbreak, swordfights, cannibalism, and thousands of rotting corpses, Pride and Prejudice and Zombies transforms a masterpiece of world literature into something you'd actually want to read.
8. Still Alice ~ Lisa Genova ~ Release Date: February 20 ~ Starring: Julianne Moore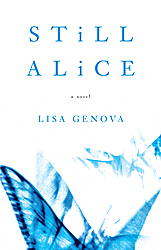 Goodreads Summary: Alice Howland is proud of the life she worked so hard to build. At fifty years old, she's a cognitive psychology professor at Harvard and a world-renowned expert in linguistics with a successful husband and three grown children. When she becomes increasingly disoriented and forgetful, a tragic diagnosis changes her life–and her relationship with her family and the world–forever.
At once beautiful and terrifying, Still Alice is a moving and vivid depiction of life with early-onset Alzheimer's disease that is as compelling as A Beautiful Mind and as unforgettable as Judith Guest's Ordinary People.
9. The Martian ~ Andy Weir ~ Release Date: November 25 ~ Starring: Matt Damon and Jessica Chastain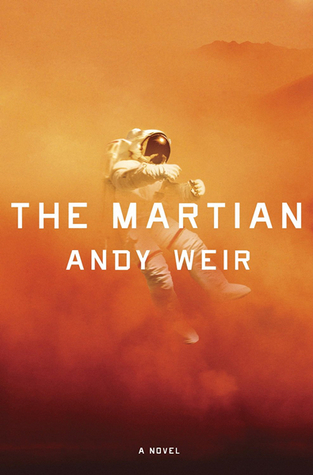 Goodreads Summary: Six days ago, astronaut Mark Watney became one of the first men to walk on the surface of Mars. Now, he's sure he'll be the first man to die there.
It started with the dust storm that holed his suit and nearly killed him, and that forced his crew to leave him behind, sure he was already dead. Now he's stranded millions of miles from the nearest human being, with no way to even signal Earth that he's alive–and even if he could get word out, his food would be gone years before a rescue mission could arrive. Chances are, though, he won't have time to starve to death. The damaged machinery, unforgiving environment, or plain-old "human error" are much more likely to get him first.
But Mark isn't ready to give up yet. Drawing on his ingenuity, his engineering skills–and a relentless, dogged refusal to quit–he steadfastly confronts one seemingly insurmountable obstacle after the next. But will his resourcefulness be enough to overcome the impossible odds against him?
10. Serena ~ Ron Rash ~ Release Date: February 26 ~ Starring: Jennifer Lawrence and Bradley Cooper
Goodreads Summary: The year is 1929, and newlyweds George and Serena Pemberton travel from Boston to the North Carolina mountains where they plan to create a timber empire. Although George has already lived in the camp long enough to father an illegitimate child, Serena is new to the mountains—but she soon shows herself to be the equal of any man, overseeing crews, hunting rattle-snakes, even saving her husband's life in the wilderness. Together this lord and lady of the woodlands ruthlessly kill or vanquish all who fall out of favor. Yet when Serena learns that she will never bear a child, she sets out to murder the son George fathered without her. Mother and child begin a struggle for their lives, and when Serena suspects George is protecting his illegitimate family, the Pembertons' intense, passionate marriage starts to unravel as the story moves toward its shocking reckoning.
Rash's masterful balance of violence and beauty yields a riveting novel that, at its core, tells of love both honored and betrayed.